Could a "Miracle March" save Lake Tahoe, CA's ski season this year? Yes, it's entirely possible because it happened before in March, 1991. March, 1991 was the true "Miracle March". It was the March that coined the term "Miracle March" and the March that saved Tahoe from a disastrous ski season. Could it happen again? You bet.
In 1991, California was experiencing its worst drought since the Dust Bowl, Lake Tahoe itself was at its lowest levels in recorded history, and Tahoe was on track for its lowest snow year on record. In February 1991, Lake Tahoe ski shop retail sales had dropped 33%, lodging had fallen 40%, and unemployment was down 145%. Marin County was requiring residents to use less than 50 gallons of water per person per day or face stiff penalties. Things were looking ugly… The drought was costing California about $1 billion in losses…
The continuing drought in California cost the state at least $1 billion last year in agriculture losses, increases in energy costs and damage to the environment, state officials say. – New York Times
Then on March 1st, 1991, it started snowing and it didn't stop until 50-inches of snow had fallen on Lake Tahoe. Skiers, farmers, and citizens rejoiced. But it was only the beginning. During the month of March, 240-inches of snow (20-feet) fell on Sugar Bowl ski resort and some areas of California received 250% of average March precipitation. Sugar Bowl averages 500-inches of snow annually. "Miracle March" brought Sugar Bowl approximately half of its annual snowfall and saved the 1991 ski season. Lake Tahoe's snowpack went from 17% of average to 73% of average in just 29 days that March.
1991's "Miracle March" provided nearly non-stop storms for its entirety.
The "Tahoe Tribune" newspaper reveled in the huge March snowfalls printing these headlines:
— "Mother Nature Throws Resorts a Life Preserver," March 8th, 1991
— "Snow Deeps Falling, Resorts Celebrate," March 13th, 1991
— "A White Blessing," March 15th, 1991
— "It Keeps Coming," March 19th, 1991
— "It Just Keeps Dumping," March 22nd, 1991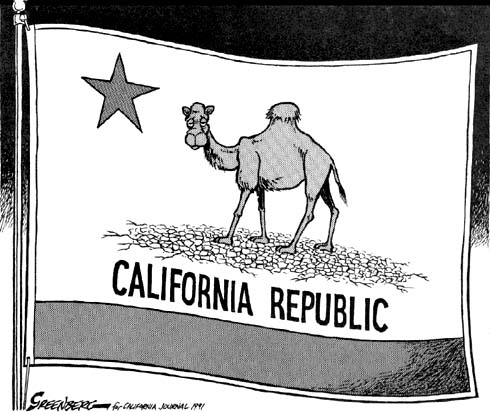 "Miracle March" 1991 did keep California out of a catastrophic water shortage, but it didn't end the drought. That particular drought went from 1987 to 1994.
"After five years, it will take some time before this drought becomes history. We're looking at all the means we can use to convince people that, though not as serious, it's still a serious situation." – Jeff Cohen, an information officer at the state Department of Water Resources drought center, March 1991
This winter could very well end up the same as 1991. Maybe we'll get our own Miracle March that'll drop 20-feet of snow on Tahoe and save our ski season. Why not? It's happened before, it could happen again
Source: www.snowbrains.com